Unmatched Fire Safety and Response
Fidelity SecureFire is revolutionising fire safety by bringing an
innovative approach to the critical response space
Fidelity SecureFire is revolutionising fire safety by bringing an innovative approach to the critical response space
Launched exclusively
to our Johannesburg
& Tshwane customers
This service offers a dedicated team of more than 55 firefighters.
In addition to our expert team, our trusted Fidelity ADT armed response officers are integrated as first responders, equipped with specialised firefighting equipment to handle minor fires, such as those involving generators or batteries, that may arise at your residential premises.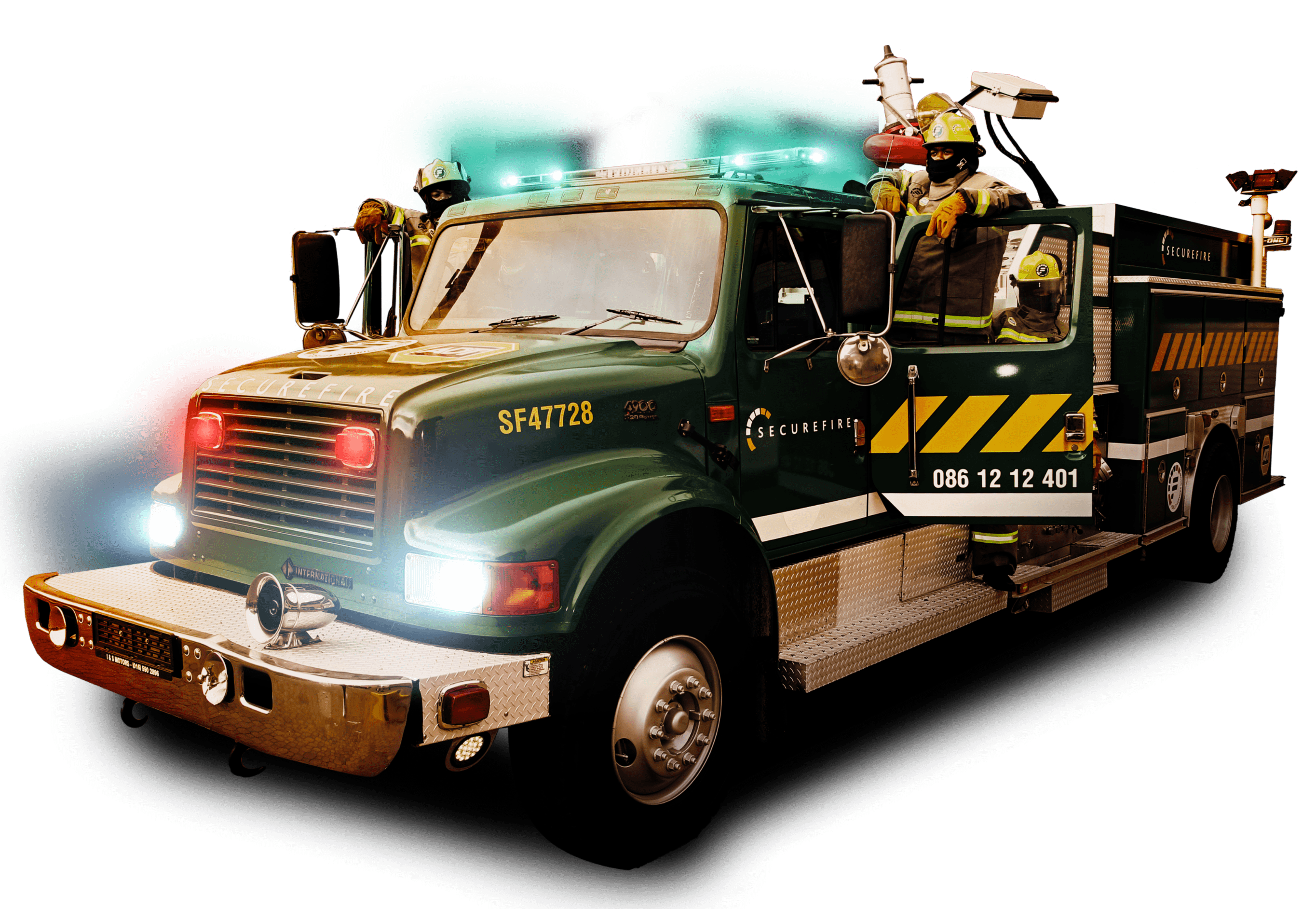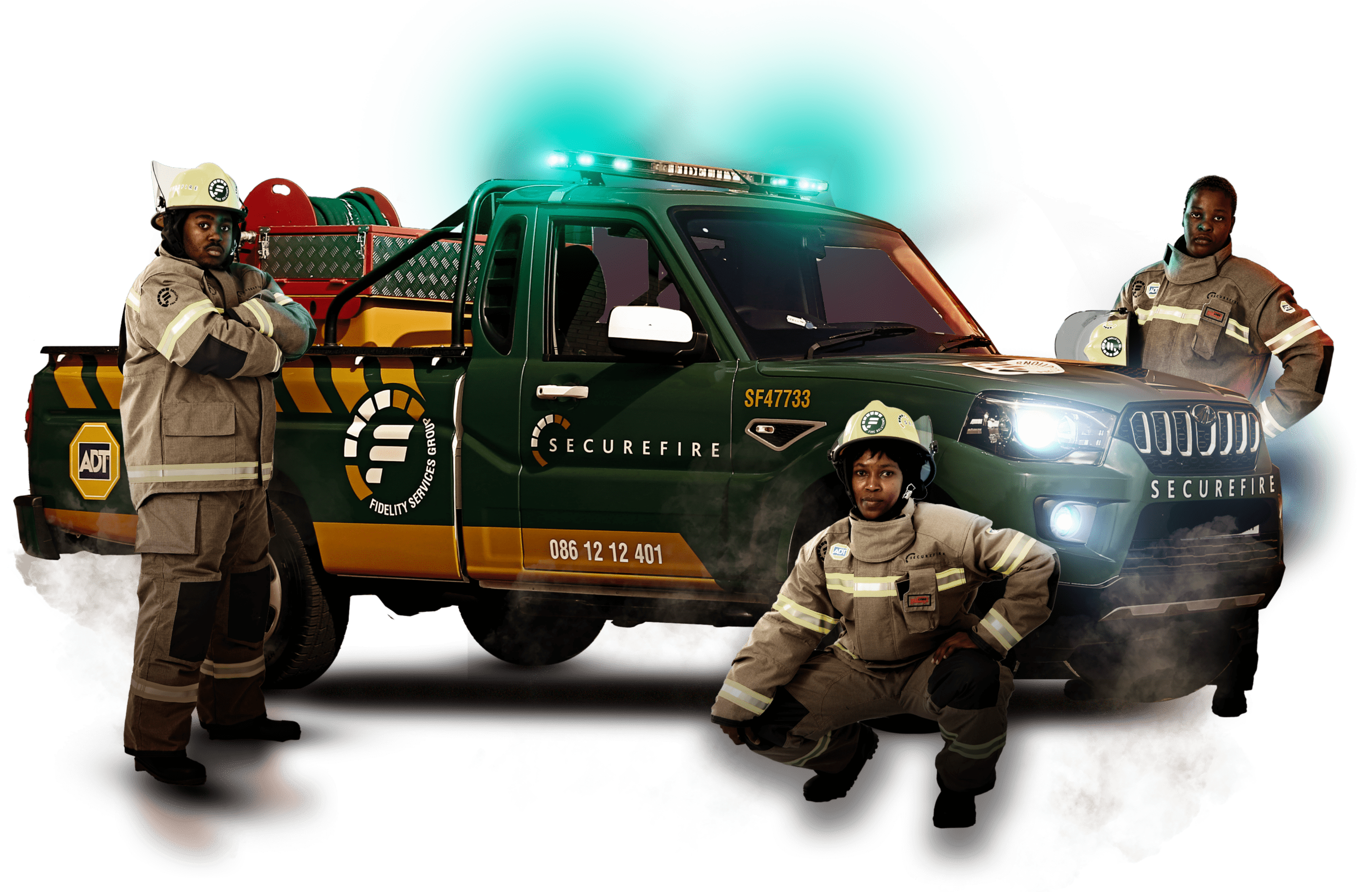 Rapid Intervention &
State-of-the-Art
Equipment
Our commitment to safeguarding lives and property extends to the deployment of rapid intervention units equipped with nine-plus fire engines, water tankers, and high-capacity pumps to supply water effectively during fire emergencies. We are also equipped to handle the unique challenge posed by lithium batteries, with our first responders trained to use fire extinguishers specifically for this purpose.

With our dedicated armed response vehicles and an extensive regional response team of 440 vehicles, we are prepared to act swiftly and efficiently wherever and whenever the need arises.
Seamless Access & Peace of Mind
Customers can access the service with a nominal additional fee of just R35 per month
including VAT. Using the Fidelity SecureFire service is simple and seamless, just like our other
Fidelity ADT services:
Customers can access the service with a nominal additional fee of just R35 per month including VAT. Using the Fidelity SecureFire service is simple and seamless, just like our other Fidelity ADT services:

Dialling the emergency
number: 086 12 12 401

Activating the panic button
on your alarm panel

Using a static
panic button