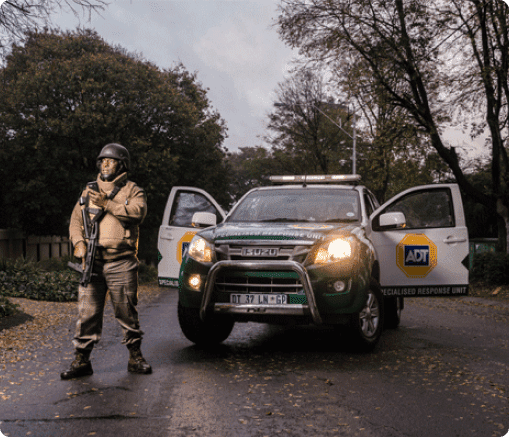 Localised security services
Your family and friends shouldn't have to move through your community in fear of their safety. This is why we help residents improve the security of their neighbourhoods by partnering with community members and police, allocating guards to patrol through your area, and installing tamper-proof access control solutions.

If patrolling through some of the country's most dangerous areas (for decades) has taught us anything, it's how to provide fast and efficient safety solutions that puts your mind at ease.

Share your concern with us and we will find or create a solution for you. This service is available to all South African residents, even if you are not a registered Fidelity ADT member.
The latest home security solutions
How does signing up work?
Becoming a Fidelity ADT protected member can be done in a few easy steps.